Sales are not the only metric that matters in marketing. Research shows measuring returns is just as important, and there are many methods for doing so. These include traditional metrics such as revenue, but also newer ones like customer satisfaction or brand love
The "why return on investment is important" is a question that many business owners are unsure of. It's important to measure the return on investment, in order to know how much you're spending and how much you're making.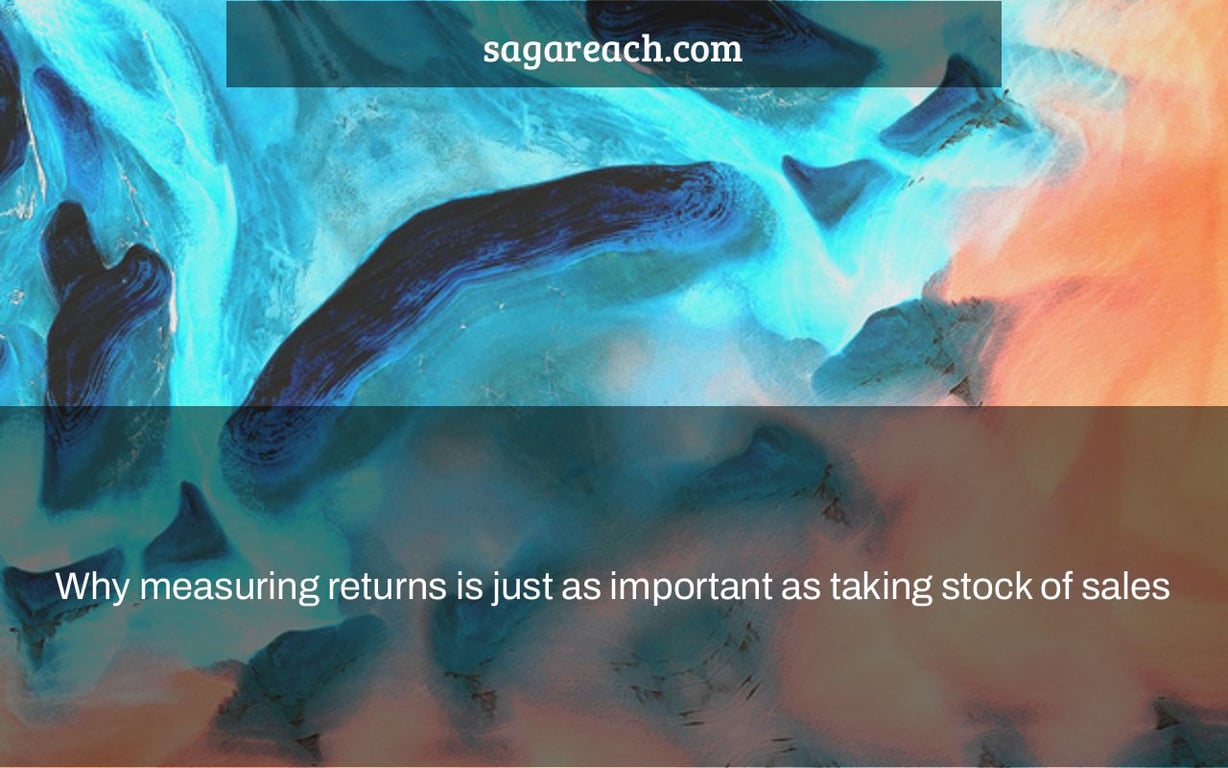 What does return data tell about marketing?
To avoid distorted results, make sure you capture returns data in your Google Analytics account as well, since this offers marketing teams access into real-world performance. More significantly, it enables you to focus your advertising budget on retaining income rather than spending twice for purchases that will be refunded.
Because returns are often handled offline, this aspect of the picture is frequently missed, and business analysts are left to figure out profitability. That's fine, but it normally occurs after the sales cycle.
In this piece, we'll look at how you can round out the picture by importing your returns data into Google Analytics, as well as what you can do with it once it's there to fine-tune your activities and lower your returns.
In Google Analytics, how do you capture the proper data?
If you're using Enhanced Ecommerce (of course you are! ), you can use the Refund Data Import function in Google Analytics to effortlessly gather returns data. Full refunds, i.e. the cancellation of the entire transaction, and partial refunds, i.e. the return of a single item within the order, are both possible with Google Analytics. You must submit separate files for each instance since you may only import either whole or partial refunds in a single data import file.
Create two new "Refund data" data sets – one for complete refunds and one for partial refunds – in the Data Import area of the property settings to set up the refund import.
You simply need to provide the transaction ID for your whole refund data set, and GA will handle the rest, so you can go ahead and save it right now.
You'll need to provide some extra keys for your partial refund data set, the most important of which are the product SKU and the quantity reimbursed.
Once you have your data sets, save the schema files and send them to your analytics or development teams to be filled with the results data.
The data may then be imported into Google Analytics using the UI or, better yet, using the Management API to automate the process on a regular basis (I strongly recommend getting the API uploads on the development agenda, it will make the data collection much more robust and is a good use way to keep your devs busy during code freeze).
It's worth noting that you may only import refund data for transactions that have place during the past six months. That should be plenty to handle most return policies, but if you're being particularly nice with your consumers, you'll want to make sure returns from previous transactions aren't included in your records. It's also a good idea to only import refund data for transactions that are at least 48 hours old, to guarantee that Google Analytics has processed the transactions (if it hasn't, the refund will not be issued).
What can you glean from your data on returns?
The order details of the original transaction will be adjusted using the imported refund data, which means the historical data in your ecommerce reports will be adjusted as well. Of course, it will take some getting used to, since we are used to data being constant after gathering, but the rewards are well worth the effort.
With the returned transactions and/or goods removed from your ecommerce reports, you now have a far more realistic view of site and marketing performance that closely resembles data from your BI teams.
Opportunities for improvement
While paid advertising is the most apparent path for optimization, it may be used to a variety of different areas when combined with other data sources.
For example, we often examine if PDP elements (such as model vs. product images, product demo videos, and so on) boost conversion rates, but what about better return rates? Your product teams' CRO efforts may be missing a trick if you aren't analyzing this. To do so, make sure these characteristics, or the CRO experience ID, are collected in a custom dimension so you can see which orders were placed in sessions exposed to each.
Alternatively, if custom dimension slots are restricted, you might evaluate this effect as part of a phased roll-out, allowing you to compare the impact on the return rate for optimized lines vs. unoptimized lines.
These are just a few instances of how you might enhance your current marketing efforts by analyzing your returns data. As always, there are a plethora of options to choose from, so experiment and find what works best for you.
Finally, some ideas
Returns data is sometimes disregarded since it is collected offline. However, it is critical to having a true perspective of sales success, and collecting it opens up some very intriguing potential for current optimization, both on and off site.
Refund data is one of the easiest use cases to get started with, even if Data Import might look cumbersome and intimidating if you've never used it previously.
You may also rely on your development teams to automate the actual imports — with numerous code freezes in place, now is a good moment to shift your focus away from on-site monitoring and toward these back-end duties.
The "reasons for product return" is just as important as measuring sales. Companies should be aware of the reasons why their customers are returning products, so they can make sure to fix the issue and retain more customers.
Related Tags
product returns
product returns definition
how to handle customer returns
product returns management
product return procedure