Amazon has been a popular platform for direct selling. The company recently introduced Amazon Marketing Services which is the newest tool for entrepreneurs wanting to create their own websites and sell through Amazon, without any upfront investment or buying expensive software.
Jungle Scout is the newest tool for Amazon marketing. It provides a detailed analysis of keywords and competitors, as well as an easy-to-use interface that makes it easy to find profitable products.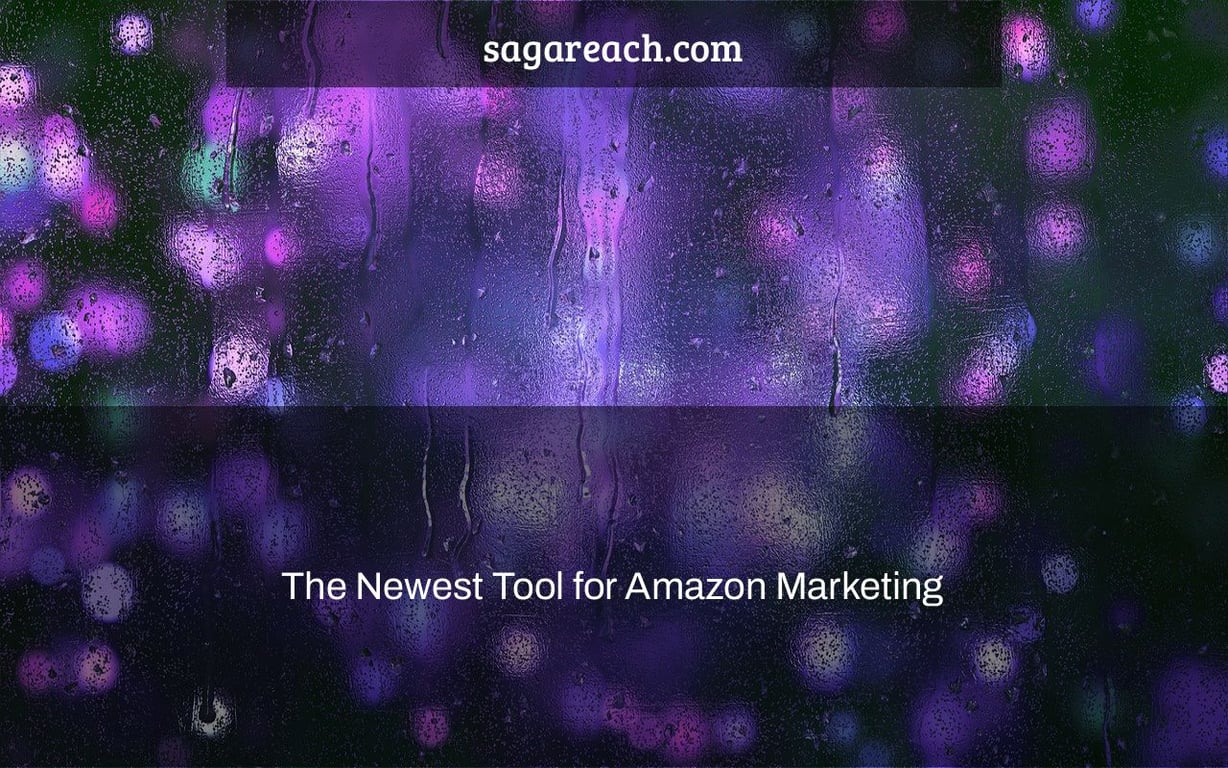 Do you know what Amazon Brand Lift is?
It's possible that this new function is still under beta testing. However, it seems to be on its way to becoming the next big thing in digital marketing.
What is Amazon Brand Lift, and how does it work?
What are your plans for using this new data-gathering tool? Let's get started.
What is Amazon Brand Lift, and how does it work?
Amazon's newest beta function is Amazon Brand Lift. It gathers information that may be utilized to assess the effect of your advertisements on your clients' perceptions of your brand.
The Amazon Brand Lift beta is a new feature that is free for businesses who have been running DSP ads for at least 30 days and have a budget of at least $50,000. Amazon also highly advises that all ad campaigns have a total of 2,000,000 impressions to guarantee that the tool has enough samples to deliver reliable data to the advertiser.
The Amazon DSP console is where you'll find this new capability. Amazon Brand Lift gathers data by surveying two groups: an ad-exposed audience and a control group that is not exposed to ads. This information will provide you insight into how your audience perceives your brand and how your adverts influence that perception.
Amazon Brand Lift may gather data for up to 7 days, and the findings are available a week after the poll closes.
How to Make the Most of Amazon's Brand Lift
Amazon Brand Lift Beta is available via the Amazon DSP interface. You're undoubtedly already acquainted with this platform if you advertise on Amazon.
How to Make the Most of Amazon's Brand Lift
Creating a Research Project
Select Create Study once you're inside your console.
Look for the drop-down choice under Brand Lift on the Create Study page, then choose Continue.
Select Choose Orders from the Orders menu. You may use this page to look for orders that include the same brand or product that you want to include in your research. For each research, you may pick up to ten orders. An Amazon Brand Lift research is open to all planned or ongoing US ad campaigns in the Amazon DSP dashboard. This also applies to streaming TV campaigns.
When you've found the orders you wish to highlight, click the plus sign next to each one to add it to your chosen list. Check that your overall budget and campaign durations fit the Amazon Brand Lift study's criteria.
After you've chosen the orders you wish to include, click Apply Changes in the order selection window's bottom right corner.
Adding Specifics to Your Research
After you've decided which campaigns to research, you'll need to fill out the specifics for your Amazon Brand Lift study.
You may give your research a name in the Settings section. Pick something memorable and relevant to the information you're gathering.
The next step is to choose a benchmark category. This is used to create benchmark standards against which Amazon Brand Lift will assess the success of your campaign.
In the survey text, your benchmark category will not appear. These standards will be accessible at the end of the research and will be reported as a group.
After that, you must provide a brand or product name. Keep this name the same as the one that appears in the orders you've chosen for your research.
After that, choose a brand or product category that is most relevant to your brand's peer group, such as "salty snacks," "home insurance," or "new release movies."
Finally, in the Peers section, type between 2 and 4 peer brands or product names. These are the companies or goods that panelists are most likely to think about in addition to yours. If you choose to include it in the Preferences question, Amazon Brand Lift beta utilizes your entries under Peers as answer choices.
Including Questions in Your Research
It's now time to include your questions.
You'll start by selecting an Awareness question. Question 1's goal will always be to raise awareness in order to reduce research bias. The Preview will fill with relevant inputs from the Settings. If required, you may change your inputs in Settings.
You may add up to three additional questions once you've chosen your awareness question. You must pick an aim for each subsequent question.
Taking the Final Steps in Your Research
You'll submit your research for evaluation after you've submitted all of the relevant information.
Most research are examined within one week of their submission. You may always check your current status in the Studies dashboard's status column.
You may make adjustments to your study throughout the approval process. However, keep in mind that any modifications may lengthen the time it takes for your research to be accepted.
You won't be able to make any changes to your Amazon Brand Lift study after it's been accepted.
If your research is authorized, it will start after the feasibility requirements are completed. Depending on how soon your campaign begins to provide impressions, this might take more than 30 days.
If your research is rejected, look at the status column to see why. You may always re-submit your research for evaluation after making the suggested adjustments.
Increase the chances of your Amazon Brand Lift Study being approved.
While this initiative is still in its early stages, Amazon has provided us with a wealth of information to help us prepare a study for approval.
A Guide to Conducting a Successful Amazon Brand Lift Study
To guarantee reliable findings, adopt these recommended practices while planning your research.
Maintain a 4 to 9 Order Impression Frequency. Amazon has discovered that tests that are conducted on a regular basis provide superior outcomes.
Orders with upper-funnel objectives should be used. An Awareness, Consideration, or Engagement aim should be included in every purchase. Avoid placing orders with a Conversion target.
Remarketing efforts are not included. Remarketing efforts' audiences are skewed toward a certain brand or product, therefore they are unlikely to provide positive outcomes.
All of the included orders should promote the same brand or product and use the same message. Keep things simple to get the greatest outcomes. Orders that promote a variety of items but are all part of the same brand are allowed. If you want to perform a research on many brands or goods, split them up into separate Amazon Brand Lift studies to receive the most accurate findings.
Each brand or product should only have one current trial. Multiple trials for the same brand or product may accidentally result in skewed research findings.
Higher estimated impressions and lengthier campaigns are more likely to provide statistically meaningful outcomes. While a 30-day campaign is the very least, the longer a research lasts, the more meaningful the data become. This increases the program's chances of reaching enough ad-exposed participants with surveys. This will provide findings that you can trust.
Best Practices for Amazon Brand Lifting
The Methodologies Used to Conduct an Amazon Brand Lift Study
To guarantee statistically significant and reliable findings, Amazon Brand Lift polls at least 1,000 people in both groups.
The panelists in one group will be exposed to the chosen commercials, while the panelists in the other group will not. These groups, on the other hand, will have comparable demographic data.
Amazon Brand Lift uses the following demographic data to choose these participants.
Population. This is calculated by the number of consumers that viewed the ad inside Amazon DSP.
Estimate the population's attribute distribution. Amazon calculates the population's proportions in distinct categories, taking into account factors such as age, gender identity, and yearly family income range. They also take into account factors like buying habits.
Create an audience that has been exposed to advertisements. Amazon employs stratified sampling, a method that selects participants at random, to identify which ad-exposed people should participate in this research.
Establish a control group. Amazon Brand Lift creates the control group using propensity score matching once the ad-exposed group is chosen. As a result, the demographics and habits of both groups are identical.
Ad-Exposed Audience vs. Control Group
Amazon Brand Lift studies track impressions given over the following 30 days. Amazon will sample panelists from both groups after enough impressions have been gathered within that time frame.
Within the Amazon Shopper Panel, surveys are sent out, and participants have seven days to answer.
Longer campaigns will obtain findings numerous times throughout the course of their research since this procedure is conducted over rolling 30-day intervals.
After the data is gathered, the findings are automatically computed and a report is generated.
The following diagram depicts an Amazon Brand Lift research that might be conducted in the air:
Find your Amazon Brand Lift Study's Results
You'll be able to access the findings and a report in your Amazon DSP interface after they've been computed.
Click on Studies to find and see your report. On the dashboard, choose your research and scroll down to the Results column.
If your report is ready, you may download the results from the Results column.
How to Interpret Your Amazon Brand Lift Study's Findings
Your analysis will show you how successful (or inefficient) your advertising initiatives are in comparison to those of your rivals.
Look at the Summary page once you've obtained your results report.
You'll find a single chart under this tab that shows the absolute lift between the two groups of participants. You should strive for a statistically significant life in your items to have a successful marketing campaign.
It takes two things to create a statistically significant increase:
The absolutelift (Ad-exposed Response percent – Control Response percent) is the magnitude of the absolutelift.
The brand lift study's sample size
"No lift detected" will appear for any targets with a negative lift or a little positive lift. If this is included in your report, you should make changes to your campaign to improve the positive outcomes.
You may feel convinced that your efforts were effective if your report states that you generated a positive, statistically significant absolute rise.
Bringing it all together with an Amazon Brand Lift
Digital marketing receives a lot of time, attention, and resources. It's a wonderful idea to make sure you're getting the best return on your investment.
That is why employing solutions like Amazon Brand Lift is crucial!
Reviewing and evaluating your advertising efforts and their success on a regular basis can only result in better advertising and a higher bottom line.
While Amazon Brand Lift is still in beta, if you fulfill the current qualifications, I urge you to give it a go.
Keep an ear out for when Amazon Brand Lift opens its doors to smaller enterprises! It will help you boost your marketing and get better results.
Amazon Brand Lift Frequently Asked Questions
1. What is Amazon Brand Lift, and how does it work?
Amazon Brand Lift is a new beta initiative that assesses how a brand's commercials influence the views of its consumers.
2. Is Amazon Brand Lift open to the general public?
No, not yet. You must be running a DSP campaign with a minimum budget of $50,000 and a minimum duration of 30 days to utilize Amazon Brand Lift.
3. How much does Amazon Brand Lift cost?
Nope! It is, in fact, entirely free. All you have to do now is devote some time and effort to planning your experiment and evaluating the findings.
4. What is the average number of people that participate in Amazon Brand Lift studies?
To guarantee statistically significant and reliable findings, Amazon Brand Lift polls a minimum of 1,000 people in both groups.
5. How are Amazon Brand Lift studies delivered to participants?
The Amazon Shopper Panel is used to send survey requests to participants. This app is made up of Amazon customers who have agreed to do surveys in return for prizes.
6. I'm completely overwhelmed! Is there someone that can assist me with the Amazon Brand Lift process?
While Amazon Brand Lift studies are still in their infancy, digital marketing agencies like Ignite Visibility see enormous promise in them and are actively improving the process!
The "amazon marketing communication tools" is a tool that helps Amazon sellers improve their performance. The tool has many features, such as keyword ranking and ad text optimization.
Frequently Asked Questions
What marketing tools does Amazon use?
A: Amazon uses a variety of marketing tools such as advertising and discounts to encourage more people to buy their products.
What is the new Amazon selling platform?
A: Amazon has recently opened a new selling platform. This platform will allow users to sell and buy anything they want, as long as it is legal in the country that you are living in.
Related Tags
amazon marketing tool
best amazon tools
amazon seller tools
amazon tools list
how to sell tools on amazon