This company is known for its innovative approach to marketing, creating highly effective and profitable campaigns that are built on the foundation of team results.
Coalition Technologies is a results-driven marketing and advertising agency. They have been in business since 2009 and they use their own proprietary design software to create amazing work for clients.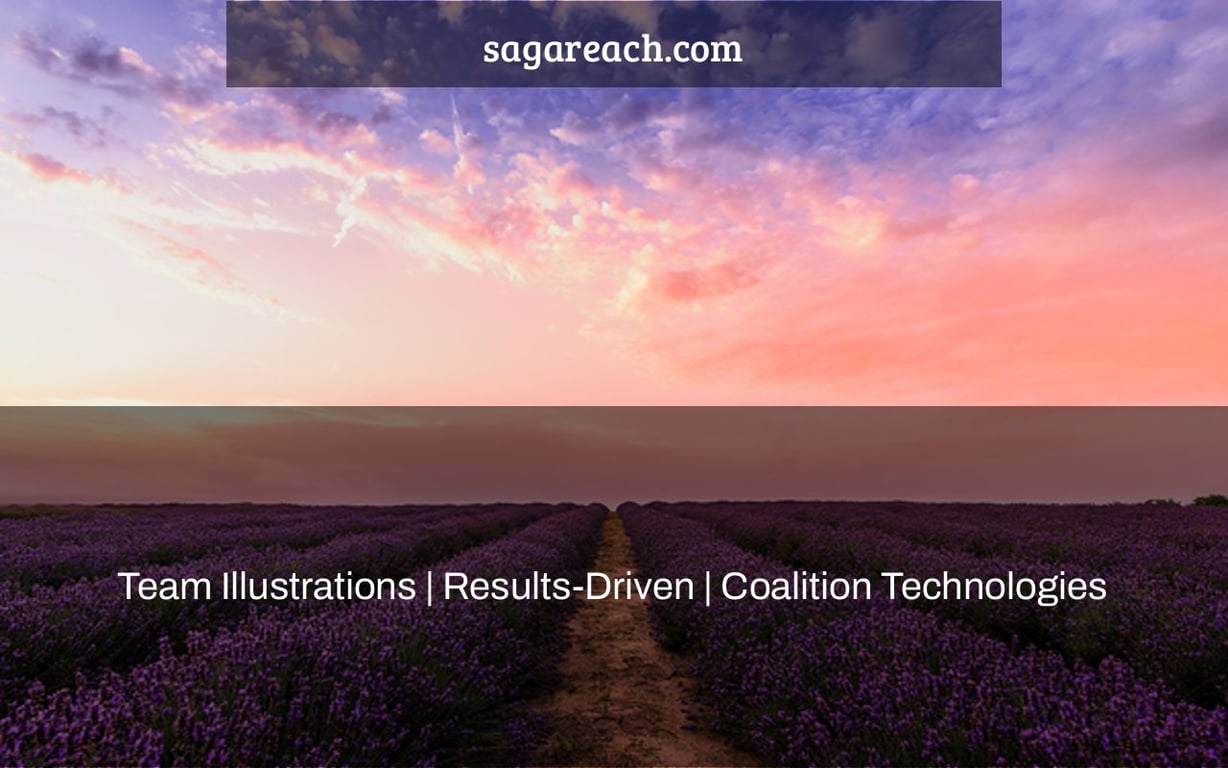 You've definitely seen our distinctive logo if you've spent time on our About Us page or emailed with any of our staff members. It's no secret that we adore team artwork at Coalition Technologies. Illustrations are not only entertaining and pleasing to the eye, but they also offer a slew of additional advantages. Keep reading if you like our graphics as much as we do to find out why they're so great.
The Explanation
What is an illustration, exactly? An illustration is a pure form of art when it comes to the web, mobile, and other digital interfaces. Illustrations provide a message that expands and explains data on any website or app.
Illustrations are a visual portrayal of a person, setting, process, or activity, but they are not considered live photos. The reality is that there is no substitute for the vital function that pictures serve. They are essential to the digital world's existence.
Attention-Grabbing
Because of their uniqueness, our team's drawings attract attention. We understand the significance of swiftly gaining the attention of our audience as a top-rated, growth-focused Search Engine Optimization (SEO) business. We are able to provide our consumers with results-proven services since we employ the same approaches ourselves.
Coalition Technologies recognizes that before reading a single word on any website, prospective clients shop with their eyes. Long before having a dialogue with us, our whimsical cartoons enable our consumers to get a real sense of the spirit behind our brand in under 40 milliseconds.
Visual Cohesion
While our team graphics show the variety of our team members, they also show our company's aesthetic unity. Each team member comes from a diverse background and has a set of skills that is entirely unique to them. Our unified graphics demonstrate how much our complete firm runs on one accord, even though each team member has their own unique features.
Coalition Technologies is a single sound, a single voice, and a single harmony. While our team members are encouraged to contribute fresh ideas and share their opinions, we always work as one unit to achieve a common objective. Despite their differences, our team is able to work together smoothly and provide great end products for our customers.
Brand Identity and Aesthetics
Our team drawings provide unrivaled aesthetic value to our firm. While we are a digital firm that provides customers with digital services, the style of our artwork makes us practical and user-friendly. Although we may never meet some of our customers in person, our graphics accurately portray our brand and services.
Original custom-made team graphics are a fantastic yet easy method to set our brand out from the competition. While drawings are often used in infographics, applications, and websites, they are seldom utilized to represent team members. While drawings are scarce, they are so distinct that they make our interactions considerably more fascinating.
Storytelling
Our team's graphics show off our strong ties to the digital world and what it stands for — they express our narrative. While our graphics are professional, they also have a sense of humour that our customers may find relatable. Our company's ability to provide customers with proven and serious outcomes is unrivaled.
Our graphics, on the other hand, illustrate that we are also quite pleasant and accessible. Coalition Technologies makes a concerted effort to maintain a strong professional connection with each customer. That is who we are and who we aim to be at all times.
Message Transmission
Visual material is remembered 65 percent of the time, but textual stuff is remembered just approximately 10% of the time. Anyone who views our team graphics receives a fast and effective message as soon as they see them. When a customer or prospective client visits our About Us website or communicates with us through email, it is evident who we are as a company.
We like utilizing digital technologies to convey information that words alone cannot convey. Our broad expertise and tools are put to use in our own organization. Our skill set enables us to provide customers with services that are never dull, tired, or inefficient. Coalition Technologies understands what it takes to pique the interest of prospective consumers, as seen by our excellent customer satisfaction rate.
The Value of a One-of-a-Kind Meet the Team Page
Let's talk about why having a distinctive Meet the Team page is vital now that we've learned about the advantages of team drawings.
A personal touch is added by having a customized Meet the Team page. Long before any commercial transaction is made, you offer your website visitors an initial flavor of who you are. With an attractive design that complements your brand, your team and company's brand is quickly noticed.
Team Drawings Highlight a Company's Strengths Straight Away – Team illustrations highlight a company's talents right away. Our graphics provide a creative method to showcase each of our team members while also demonstrating our abilities to prospective customers. Illustrations are a powerful tool for establishing confidence and demonstrating to clients that we are the greatest source for all of their digital business requirements.
recollectible – Your brand's development will always be aided by a memorable Meet the Team page. Even if customers aren't ready to buy when they first visit your website, your brand will remain in their thoughts for the rest of their lives. Because 75% of customers rate a brand's trustworthiness depending on its website design, team drawings strengthen credibility and offer our company individuality.
Do you want your own illustration?
If you've ever looked at our drawings and thought to yourself, "I want one of them!" here is your chance. We'd be delighted to create your very own artwork for you, completely free of charge! You've read the advantages and are aware of their significance. Contact Coalition Technologies now to get started on your illustration and own a piece of the digital universe that is really yours. We're looking forward to hearing from you!
Coalition Technologies is a results-driven marketing agency that specializes in helping companies get the most out of their marketing efforts. They work with both startups and established brands to help them grow, innovate and scale. Reference: coalition technologies ceo.
Related Tags
coalition technologies wikipedia
coalition technologies skills test
coalition technologies graphic designer
coalition technologies reviews
coalition technologies reddit