The holiday season is upon us, and many Americans have already begun their Christmas shopping. Black Friday has been a huge success for retailers today, with the promise of Cyber Monday to follow in quick succession. Just how successful are these sales? Are online retail purchases finally worth it?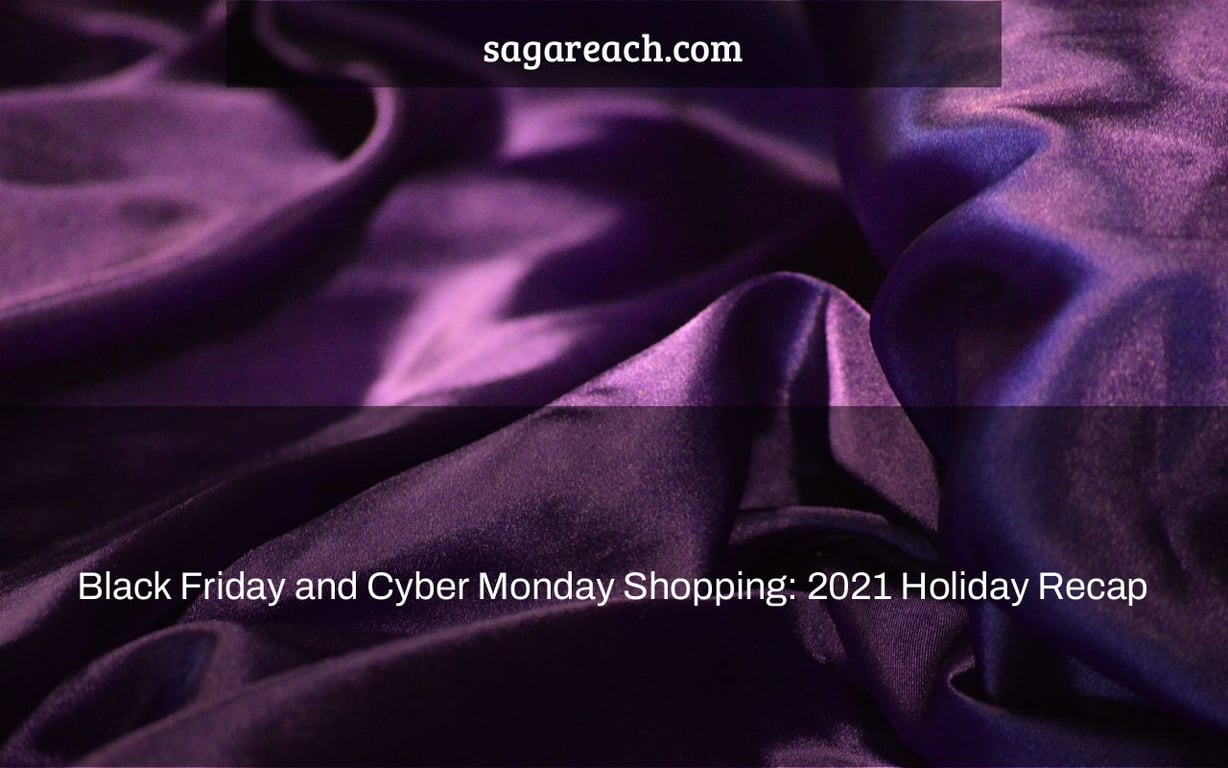 In 2021, Cyber Monday and Black Friday will be two of the most important shopping days of the year. The amount of money spent on these days provides businesspeople a sense of how the remainder of the Christmas season will go. Learn what Cyber Week spending reveals about economic patterns and what you can do to be ready for the remainder of the Christmas season.
Sales Have Dropped For The First Time
More than any other organization tracking online data, the Adobe Digital Economy Index gathers data from one trillion visits to US retail shops online. Based on this data, Adobe's results present a full picture of Christmas shopping in 2021.
For the first time since the creation of the Adobe Digital Economy Index, Cyber Monday sales fell 1.4 percent from the previous year. Prior to this year, sales have only climbed year after year, with 2020 being the greatest year for Cyber Week sales ever. Despite widespread shipping and distribution challenges, ecommerce sales reached new highs in 2020.
Sensormatic reported a 34.2 percent increase in traffic from 2020 in in-store traffic statistics, which seemed encouraging at first. However, as compared to the same period in 2019, traffic was down 21.7 percent.
Even while Thanksgiving Day sales were unchanged from the previous year, Black Friday spending in 2021 was down 1.3 percent. Although Cyber Week sales were down, this does not guarantee that sales will be down for the full Christmas shopping season in 2021.
Annual Sales Could Set a New High
When you look at Cyber Week sales in isolation, they may seem disappointing, but when you look at the overall picture, you'll notice that online sales are increasing.
Despite a 1.4 percent decline during Cyber Week, November sales were up 11.9 percent year over year. This is primarily due to the fact that many online buyers choose to spread out their Christmas spending across the whole month rather than cram it all into one weekend. According to David Fisch, general manager of Shopkick, 58 percent of customers who purchase early are driven to be prepared over the holidays and to resolve product inventory difficulties. In addition, 53% of shoppers wanted to avoid Christmas crowds. Another reason influencing this trend is that major retailers like as Amazon started marketing Black Friday shopping specials for 2021 as early as October.
In 2021, the internet trend continues to dominate in-store purchasing, with Cyber Monday bringing in about $2 billion more than Black Friday.
Distribution concerns impacted the 2020 Christmas shopping season, prompting changes in marketing over conventional techniques. Many individuals did not get their purchases in time for the Christmas season due to long delays and delivery dates. This annoyance has sparked a shift away from weekend shopping and toward month-long purchasing.
Inflation raises the average cart value.
Distributors lost more than they were able to earn due to all of the shipping complications during the 2020 holiday season. Because of the income losses, many shops, both online and offline, have been forced to shoulder the load. As a result, goods prices increased to cover the increased transportation expenses. Consumer prices are up 6.8% from November 2020, according to data from the Bureau of Labor Statistics' Consumer Price Index, the largest rise in almost 40 years.
One of the key elements contributing to the average cart value rising 13.9 percent from the previous year is price inflation. As a consequence, 11.5 percent of Americans, largely lower-income buyers, would not spend during the Christmas shopping season of 2021. While higher-income buyers' increased spending more than compensates for this decrease, companies catering to lower-income populations may consider providing services like Afterpay to allow customers "buy now, pay later" to finance their purchases.
Where Did All the Money Go?
Toys, video games, and gadgets were the most popular purchases during Cyber Week. Hot Wheels, Nerf toys, Baby Alive, Paw Patrol, Squeaky Toys, and Tamagotchi Pix were among the top-selling toys. Spider-Man: Miles Morales, Mario Party Superstars, Just Dance 2022, FIFA 22, and Metroid Dread were the video game winners. Nintendo Switch and Switch Lite, Apple Watches, Apple Pencils, Airpods, laptops, Xbox Series S, Oculus Quest 2, and TVs were among the top electronic sales. Businesses in these sectors should pay close attention to this trend and work extra hard to keep on top of Christmas buying trends.
The Offers Were Not As Exciting
Overall, the massive reductions that individuals may take advantage of make Black Friday shopping in 2021 such a large sales day. The lesser discounts provided in practically all major product categories contributed to the dismal sales results during Cyber Week.
According to Adobe, electronics reductions were just -12 percent, a long cry from the -27 percent discounts promised in 2020. TV discounts were down 5% from the previous year, clothes was down 2%, sports goods discounts were down from 20% to just 8%, and appliances were also down.
In 2021, the sorts of deals that companies are giving for Black Friday shopping have also evolved. In a survey of 75 different stores, Forrester discovered that less than half of them gave discounts that covered the whole store. The majority of the discounts were tied to category or product-specific sales.
We're about to enter the holiday season.
We can make some assumptions about how buyers will spend their money as another winter holiday season approaches.
First and foremost, you must begin marketing as soon as possible. The sooner the better, since data from Cyber Monday and Black Friday shopping in 2021 indicates that individuals would buy for the holidays earlier than in prior years. You'll have a higher chance of reaping the rewards if you advertise your promos sooner.
Promo pacing is critical in order to offer customers enough time to take advantage of a discount. On Black Friday/Cyber Monday, marketers that did not modify their offerings too quickly experienced the most rewards, therefore this technique should be followed throughout holiday marketing. If flash sales are employed, they should be for popular products/categories rather than low-impact ones, as was the case in prior years. Consumers' FOMO may also be used using urgency marketing to induce them to make a purchase right away.
You should also be aware of your client acquisition costs, since large corporations are cutting their agreements in comparison to prior years, giving you an opportunity. You can estimate the finest bargain you can afford to provide consumers to earn their loyalty over other brands if you can figure out how much it costs to acquire a client.
Finally, even if you don't see the massive sales figures you'd anticipate on a single day, you can breathe a sigh of relief since the same amount is more likely to come in over the course of the month.
Recap of Black Friday/Cyber Monday
For the first time since the Adobe Digital Economy Index was founded, Cyber Monday and Black Friday shopping in 2021 fell year over year, but it's not all negative. Rather of concentrating their spending on certain days, shoppers are shifting their behaviors and shopping throughout the month. Use this 2021 holiday shopping trend to your advantage by marketing as soon as possible and delivering bargains that your competition can't match.
Watch This Video-